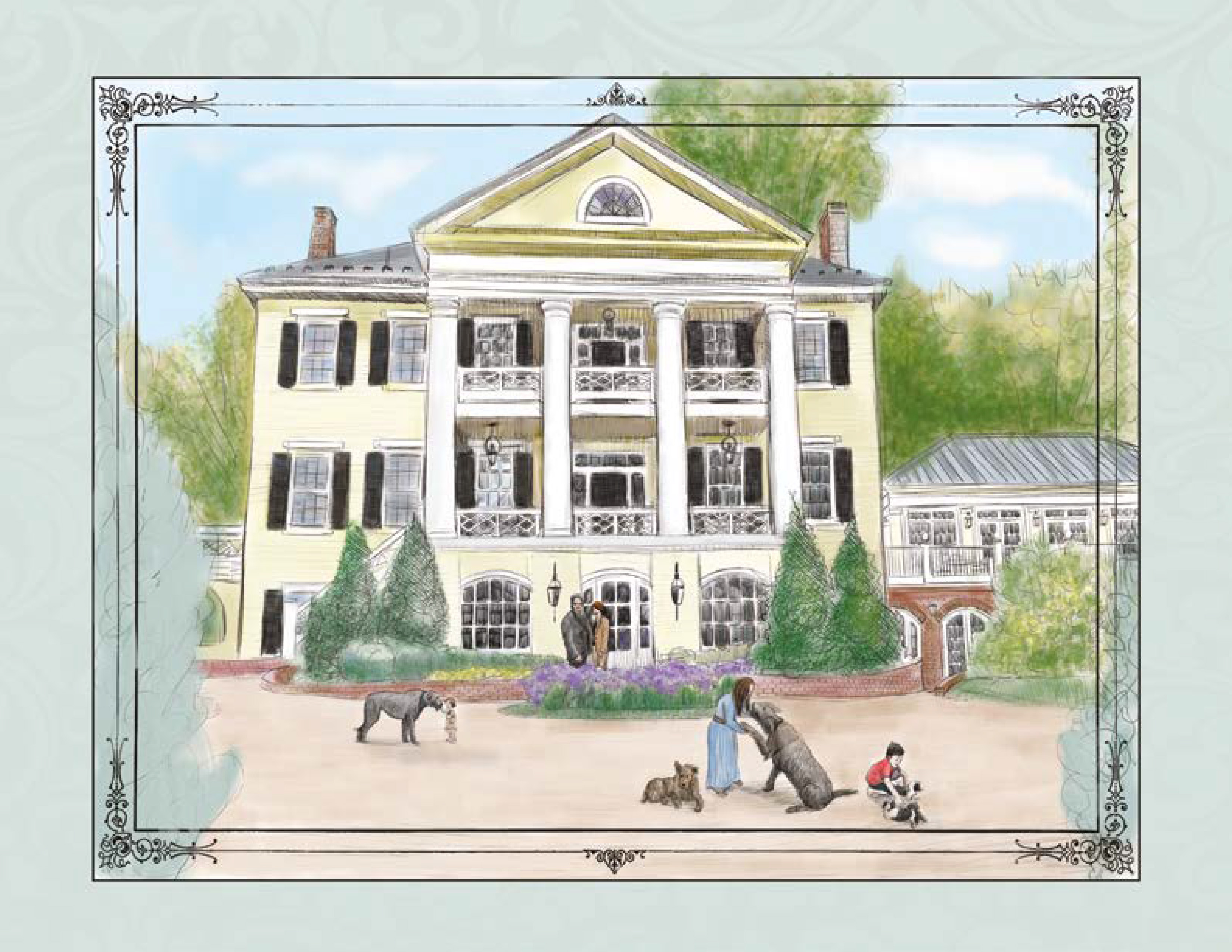 Did you know that the Inn that is owned by Piper's family is actually a very real place? Check out the luxury inn in Orange, VA here:  http://innatwillowgrove.com
The owners of the Inn Dave and Charlene Scibal, are lovers of all animals but they have an affinity for the Irish Wolfhound. All of the wolfhounds they own are rescues, as well as many of the horses in their loving care.
The illustrations in the book " Piper was Afraid," are drawn with artistic liberty to be playful and fun, but are a far cry from lush, eclectic and extravagant interiors you will find at the Inn and the inside the Scibals' personal home where Piper and his brothers and sisters live. It is a tremendously beautiful and peaceful place and surely worth the trip!
They also offer luxurious doggie accommodations….no matter the size of the pup!. So please check out The Inn at Willow Grove…ask the owners about their beloved Piper and make sure you tell them that the book sent you there!