Rebekah has recently collaborated with her mother Sharon to co-write her new story, Lily the Fancipoo!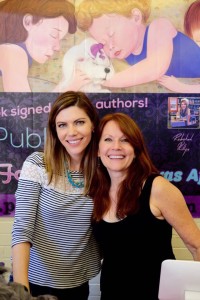 Rebekah and Sharon are two unique authors who are cut from the same cloth. Often mistaken for sisters, this mother and daughter team have similar writing styles and ideas making this first collaboration an effortless match!
Their new children's book, Lily the Fancipoo, was published September 15, 2016; as part of the launch, they have been meeting new book lovers and sharing some of their stories at THE BIG E in West Springfield, MA.
Plans also include a New England hospital tour where they will be reading Lily the Fancipoo to children in area hospitals. Both being singers, they will share songs with the children and make it an interactive experience with the children joining in. Book readings and signings are also part of the launch.
Sharon is also a pediatric nurse at the Hospital for Special Care in New Britain, CT.
About Rebekah Phillips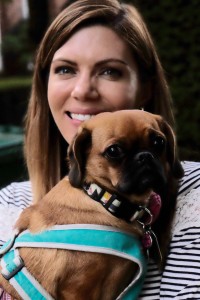 Rebekah's Vision
"It all began with children's books. I remember poring through them, copying the illustrations and acting out the stories in various voices on my tape recorder. I always had a wild imagination and I loved the gift of being able to escape inside a book and envision the world as I thought it could be instead of what it actually was. This love of storytelling developed into visual tales through my artwork and then eventually through song as a singer/songwriter. I think it was a natural progression that it all came back around to books. I remember how sensitive and impressionable I was as a child and I wanted to teach the lessons I have learned as an adult to a new generation. I hope my books have messages that are remembered, illustrations that inspire, and characters that are loved for years to come!"
Rebekah Phillips is a graduate of The Lyme Academy College of Fine Arts and has won multiple academic achievement awards for her paintings. Also a published songwriter, she has recently turned her attention from writing songs to writing and illustrating children's books. Rebekah has a heart for inspiring creativity in others through her artwork and storytelling. She hopes to share the lessons she has learned through playful rhythm and visuals. She feels strongly that spending quality time with developing minds is off the utmost importance. "Piper was Afraid" is the first published book of seven in her series, each using the world of animals to impart a unique character quality to the reader. Also look for her second book, "Lily the Fancipoo" about a little maltese who learns that LOVE is what matters most!
"To be able to create is the essence of being human!"
About Sharon Gonyaw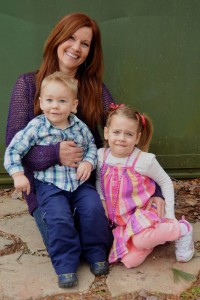 For Sharon, the art of storytelling can be traced back to her roots. As a child, she and her brother Hal would entertain their siblings with imaginative fables on the long weekend drives from Connecticut to their parents' home state of Vermont. When Sharon became a mother herself, she continued to engage the minds of her own children with these made-up fairytales, the chapters often extending night after night. It was during this time that her daughter Rebekah developed a great love for the art of storytelling and learned to escape into the depths of her own imagination, creating  illustrated stories from a very early age.
Lily the Fancipoo, the title of their first book together,
is a story that was inspired by life on the farm with Grandma Gwen and Grandpa Bernie, also known as "Mom and Dad" to Sharon. It was there that both mother and daughter were taught the value of hard work and reminded constantly of the things that matter most!
Sharon Gonyaw currently works as a pediatric nurse at the Hospital for Special Care in New Britain, CT. She is always amazed at the wonderfully creative and positive spirits of the children she cares for amidst the multiple physical hardships they face. Sharon continues to comfort and inspire young minds through her gift of storytelling.
Rebekah Phillips and Sharon Gonyaw are available for interviews and appearances.
For media appearances, interviews, and high resolution photos, contact…
Jane Kuhn, Public Relations & Media Specialist janekuhn@msn.com
Telephone: 434.222.7245